Archive News 2019
December 2019 - Firescan Operations / ADBR Article
Our Special Mission Firescan pilots and specialist aircrew have been extremely busy with the current bushfire activity in several states of Australia providing Airborne Bushfire Reconnaissance services to the NSWRFS , CFA and QFES.
Last month the Australian Defence Business Review (ADBR) magazine published a great article on Air Affairs Australia, here is a link to the online version
We would like to take this opportunity to wish all of our customers, clients and suppliers a Merry Christmas and a Happy New Year. Aircraft maintenance and reduced operations will continue over the holiday period.
The office will be closed from December 20 and re open on January 5, 2020.

One of our specialist Aircrew during a recent firescan operation & our firescan pod fitted on the wing of a learjet aircraft over fire activity.
November 2019 -New flight operations control room
Air Affairs Australia has completed a major upgrade to its flight operations room, adding more screens and increasing the capabilities, allowing for more real time information to be displayed.
The flight operations team are responsible for:
Short and long term programming for the defence contract which involves deployments around the country.

Daily and weekly scheduling for special missions aircraft involved in fire scanning and aero medical evacuations/patient retrievals.

Tracking the activities of all company aircraft and providing assistance when needed.

Monitoring weather and hazards.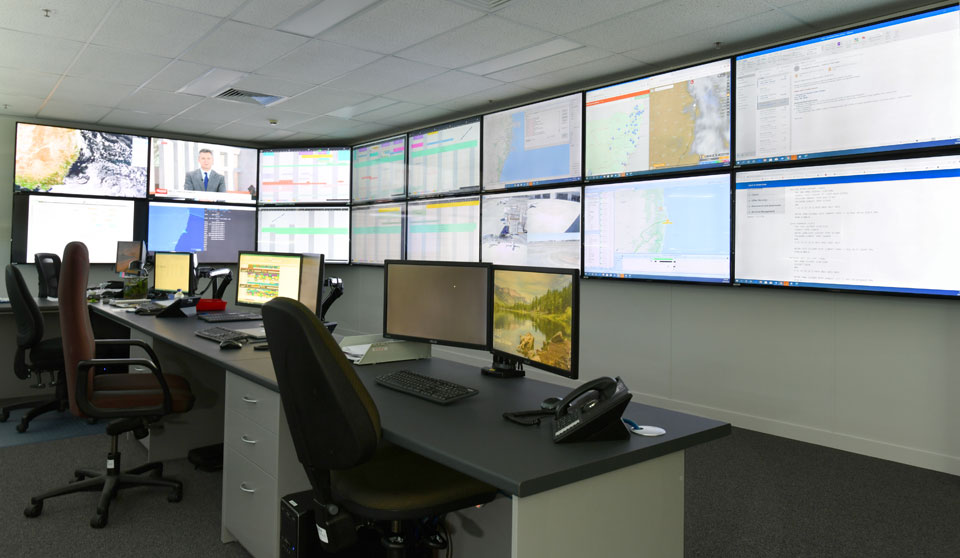 October 2019 - Second Learjet 60 joins the Air Affairs fleet
Air Affairs Australia has added another Learjet 60 series aircraft to its fleet.
Air Affairs has introduced the Lear 60 to augment our Capability provided by the Lear 35/36 fleet.
Popular in its role as an aeromedical platform in support of Careflight International, it is also being introduced in a limited number of roles in support of our Jet Air Support contract with Defence, including Range Surveillance and Tracking/Alignment tasks, as well as passenger transport and general support tasks.

The Lear 60 offers additional payload, range, endurance and speed, and the larger cabin and baggage capacity is proving popular with clients!
September 2019 - Phoenix Jet used in HMAS Missile Firing
Air Affairs Australia (AAA) and Air Target Services (ATS) are pleased to have been involved in the recent successful missile firing carried out in Australian waters by HMAS Hobart.

AAA provided a Phoenix JetUnmanned Aerial Target that was successfully launched and flown towards HMAS Hobart in order to emulate a realistic airborne threat.  During an attack profile that was flown, HMAS Hobart responded with a missile launch that successfully tracked and engaged the Phoenix JetUAT.

AAA and ATS would like to congratulate Hobart's Commanding Officer,  Commander Ryan Gaskin and the crew onboard Hobart, together with AMWC personnel on this successful firing.

The Air Affairs Australia  Phoenix Jetis a Remotely Piloted Aircraft that operates as an Unmanned Aerial Target (UAT) in support of the Australian Defence Force weapons tracking and firing programs.

The Australian designed Phoenix Jetis a fixed wing, small to medium size jet powered UAT capable of high performance flight and manufactured exclusively in Australia by Air Affairs. The fully deployable Phoenix Jet UAT system  comprises a mobile Launcher, Ground Control Station and Support Equipment. The complete system can be easily transported for operations at several approved ADF Ranges or can be adapted for shipboard launch at sea.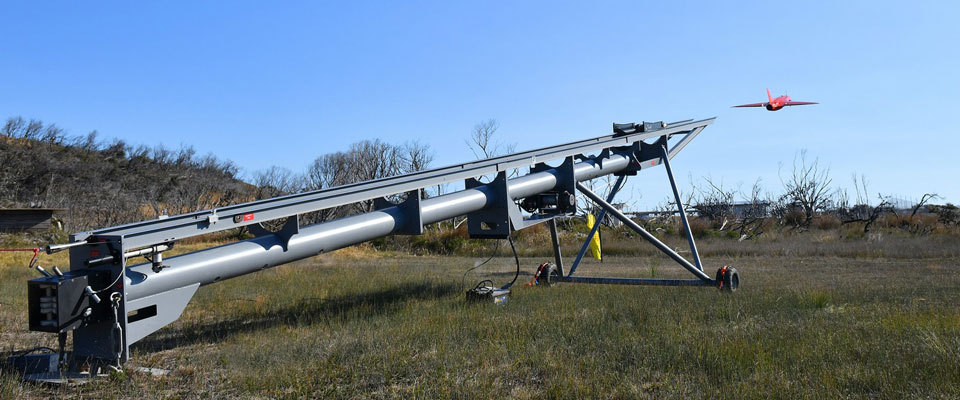 August 2019 - "Zac's Flight" - Special Medivac Flight
Recently, Air Affairs has been proud to participate in the Special Medical Transportation of Zac, a 13yo boy from Sydney's western suburbs that CareFlight have regularly transported to and from Brisbane in the last couple of years for treatment and participation in a clinical drug trial.

The Air Affairs team has provided its Learjet 60 aeromedical aircraft "Ambulance 203" on a number of occasions to assist with transporting Zac and is proud to support this special mission now and into the future.

Diagnosed at the age of two with a rare genetic disorder, fibrodysplasia ossificans progressive, Zach's experience with flying has become associated with long visits to Lady Cilento Children's Hospital, undertaking test after test, in the hopes of finding a treatment that makes his life a little easier. The condition, also known as stone man syndrome, causes Zach's ligaments and muscle tissue to turn into bone, progressively paralysing his body.

The drug trail that he is participating on will go for 2 years and will see Zac and his family visiting Brisbane every 6 months. The CareFlight team have tried to make this transport a positive experience for Zac and his family by trying to incorporate different ways to get him to and from the airport. These have included an Army Bushmaster, a Fire truck from the NSW RFS, a stretch Hummer on the last occasion, but Zac's favourite to date has been the Kombi Van earlier this year.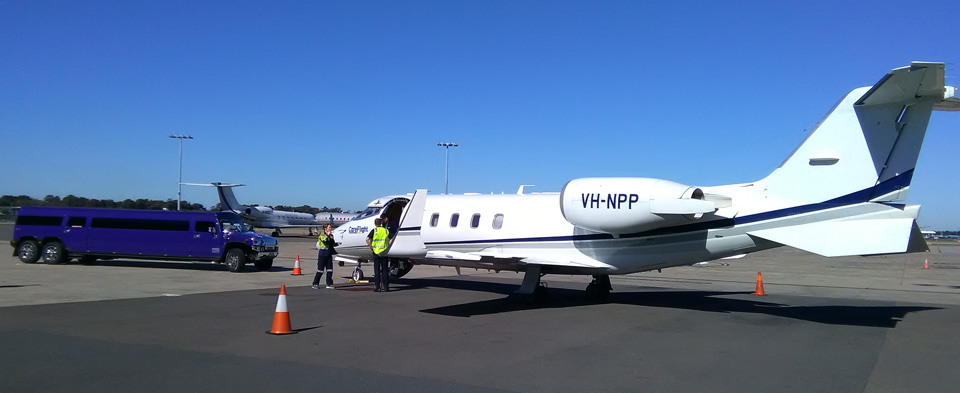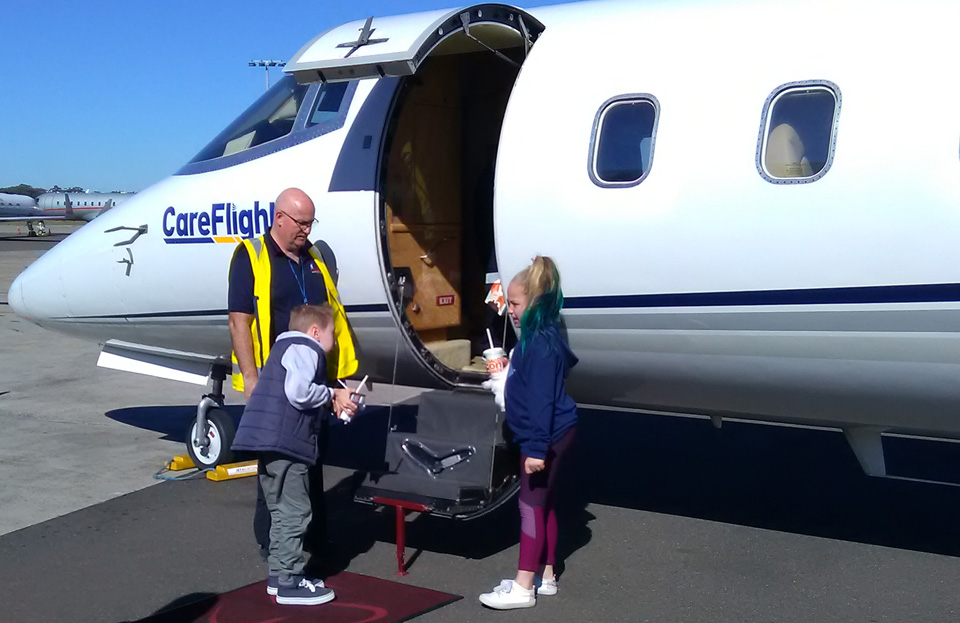 July 2019 - Phoenix Jet presented to Australian Maritime Warfare Centre
Air Affairs Australia delivered Phoenix HP UAT068 today to the Australian Maritime warfare Centre in recognition of outstanding weapons system performance which resulted in a successful engagement of the target in the Eastern Exercise Area. The battle damaged Phoenix was presented to Commander Stephen David Waring RAN (AMWC) by Mr Jan Ujma, Operations Manager for Air Affairs Australia.
The navy were extremely happy to receive the target which will be proudly displayed at their headquarters based in the naval dockyards of Fleet Base East (HMAS Kuttabul).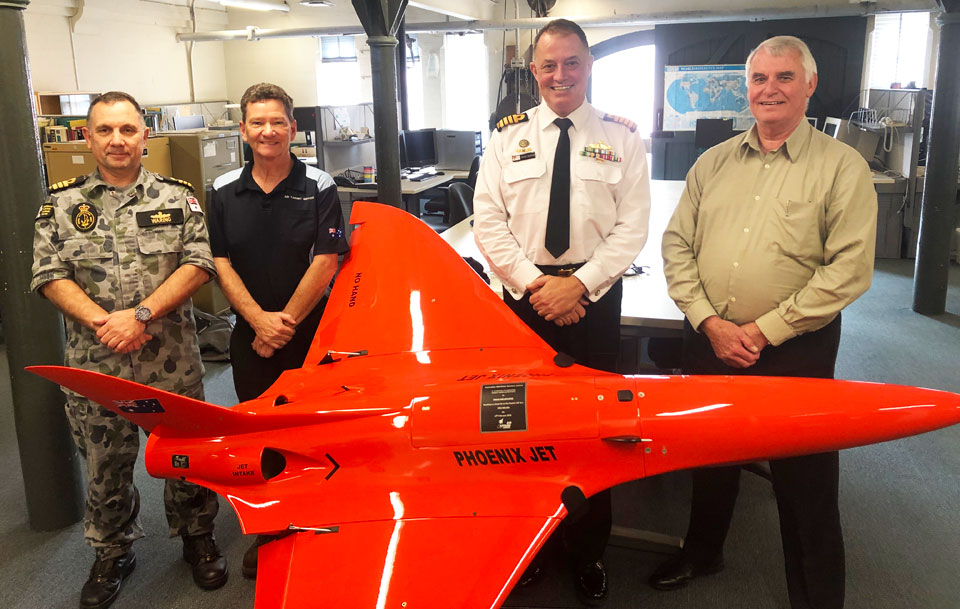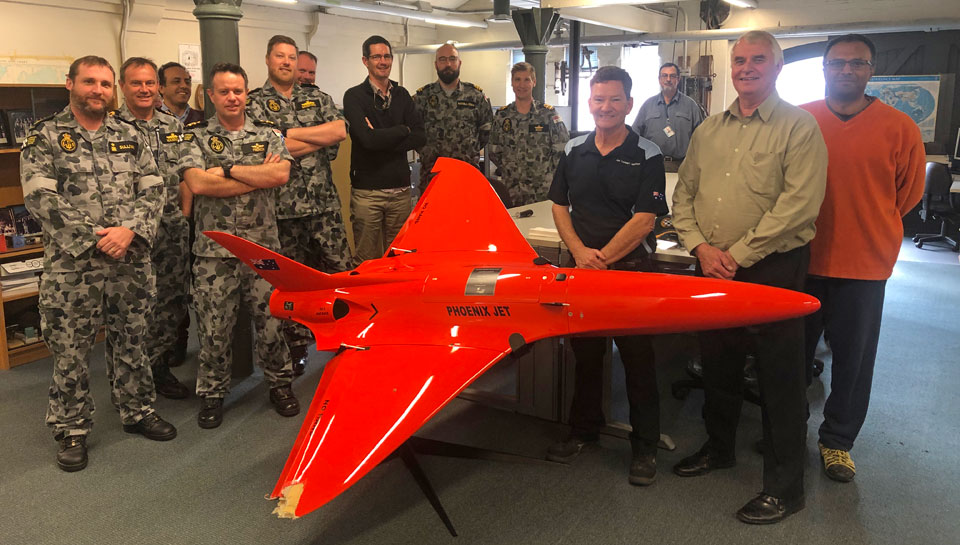 June 2019 - Schiebel Pacific opens new facility and signs memoranduam of understanding with Air Affairs Australia
Nowra, 25 June 2019 – One year after its foundation, Schiebel Pacific Pty Ltd (SPL) celebrates the opening of its new office and workshop at the Albatross Aviation Technical Park (AATP) in Yerriyong, New South Wales, and announces its cooperation with Air Affairs Australia Pty Ltd (AAA).
This new SPL facility at the AATP firmly establishes Schiebel in Australia and allows for further expansion as the company grows over the next years. It puts SPL in close proximity to its customer, the Royal Australian Navy (RAN) at HMAS Albatross and provides direct access to the airfield. It also facilitates close cooperation with its next-door neighbour and new partner, AAA, who is an established provider of equipment and services to the Australian Defence Force, major government departments and multinational companies.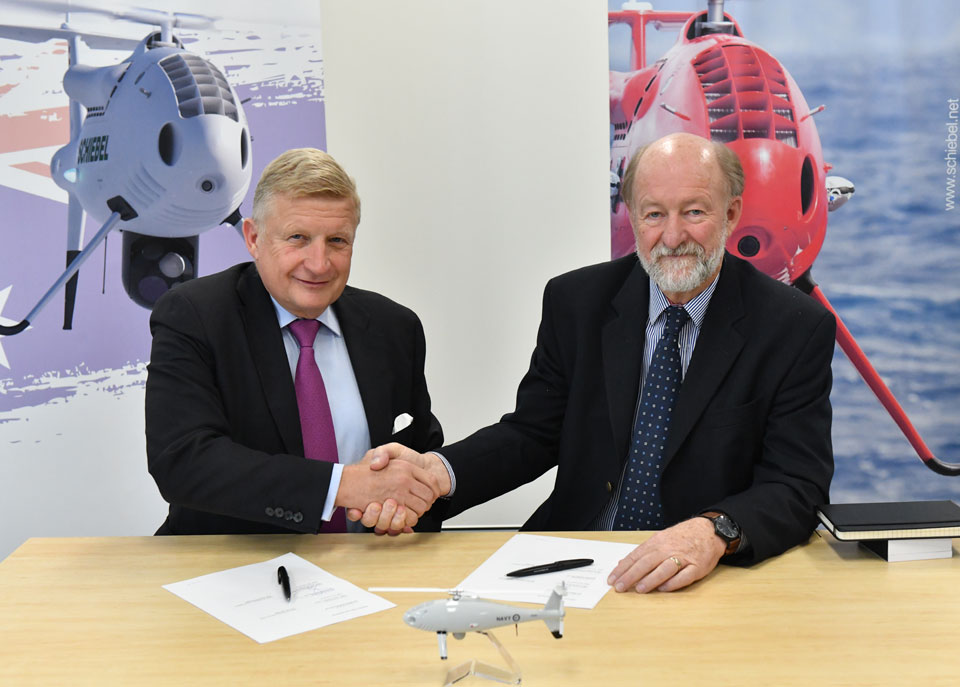 As part of the Memorandum of Understanding (MoU), SPL and AAA agree to collaborate on the compilation and submission of Request For Tender (RFT) responses for Remotely Piloted Aerial System (RPAS) opportunities in Australia and the Pacific region, as well as the subsequent close cooperation in contract delivery, support and services.
"Building on our current contracts, we see enormous potential in Australia for Schiebel and our unrivalled CAMCOPTER® S-100 RPAS due to several significant upcoming programmes and working with established Australian companies will be key to success," notes Hans Georg Schiebel, Chairman of the Schiebel Group. "A strong physical presence through SPL and a MoU with a strong partner are logical steps in preparing for the tremendous opportunities in Australia, a nation at the forefront of embracing robotic technology and modernizing its Defence Force."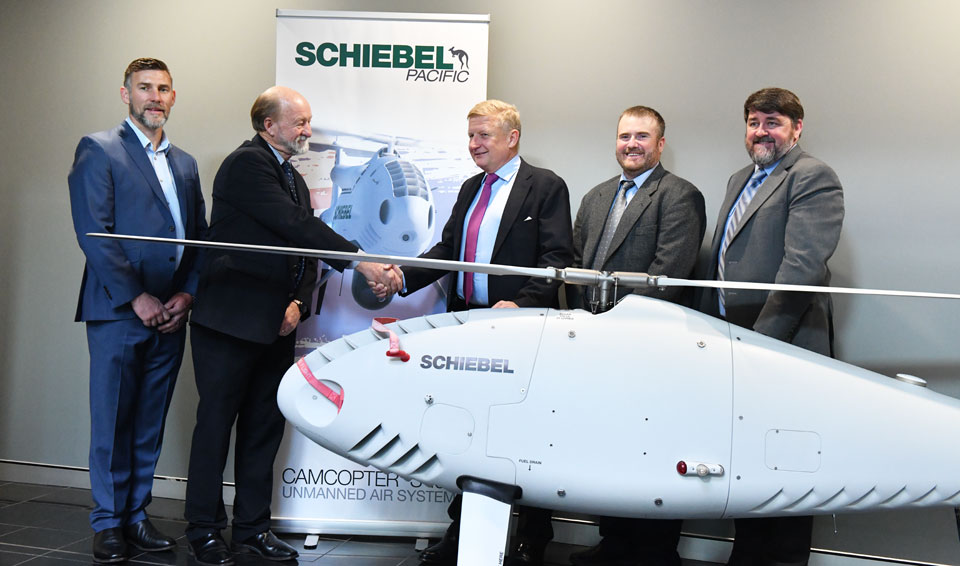 As a mature and proven capability for shipborne intelligence, surveillance and reconnaissance (ISR), Schiebel's CAMCOPTER® S-100 is currently under contract for the Navy Minor Project (NMP) 1942. This evaluation programme aims to develop the RAN's understanding of the capabilities of an advanced Vertical Takeoff and Landing (VTOL) Tactical Unmanned Air System (TUAS). SPL is working closely with the RAN on achieving all the goals of the project, while simultaneously preparing for the upcoming tenders for LAND and SEA 129.
In parallel, to help develop doctrine and future requirements, as well as gain further insight into future TUAS capabilities and payloads, the Royal Australian Army has contractually leased the CAMCOPTER® S-100 to conduct a series of advanced payload evaluations. The Army testing focuses on multiple payloads, including the L3 Wescam MX-10, ELTA Systems' state-of-the-art ELK-7065 Compact Airborne HF COMINT/DF 3D System, Overwatch's Multi Spectrum Imaging TK-5 and Leonardo's PicoSAR radar. The most recent S-100 activities will culminate in the participation in Australia's largest joint high-end warfighting exercise, Talisman Sabre 2019. The S-100 provides the Australian Army with the latest VTOL Multi Role Multi Environment (MRME) TUAS capability.
About Schiebel Pacific:

Schiebel Pacific Pty Ltd (SPL), the Australian subsidiary of the Vienna-based Schiebel Group, demonstrates a commitment to local industry and is backed by Schiebel's international reputation for quality defence products and exceptional after-sales services. The Australian base focuses on contract management, service provision, production and maintenance of the revolutionary CAMCOPTER® S-100 Unmanned Air System (UAS), providing the Pacific region with a permanent and comprehensive programme, logistics and sales hub.
About the CAMCOPTER® S-100:

Schiebel's CAMCOPTER® S-100 Unmanned Air System (UAS) is an operationally proven capability for military and civilian applications. The Vertical Takeoff and Landing (VTOL) UAS requires no prepared area or supporting equipment to enable launch and recovery. It operates by day and by night, under adverse weather conditions, with a beyond line-of-sight capability out to 200 km / 108 nm, over land and sea.

Its carbon fiber and titanium fuselage provides capacity for a wide range of payload/endurance combinations up to a service ceiling of 5,500 m / 18,000 ft. In a typical configuration, the CAMCOPTER® S-100 carries a 34-kg / 75-lbs payload up to 10 hours and is powered with AVGas or JP-5 heavy fuel. High-definition payload imagery is transmitted to the control station in real time. In addition to its standard GPS waypoint or manual navigation, the S-100 can successfully operate in environments where GPS is not available, with missions planned and controlled via a simple point-and-click graphical user interface. The high-tech unmanned helicopter is backed by Schiebel's excellent customer support and training services.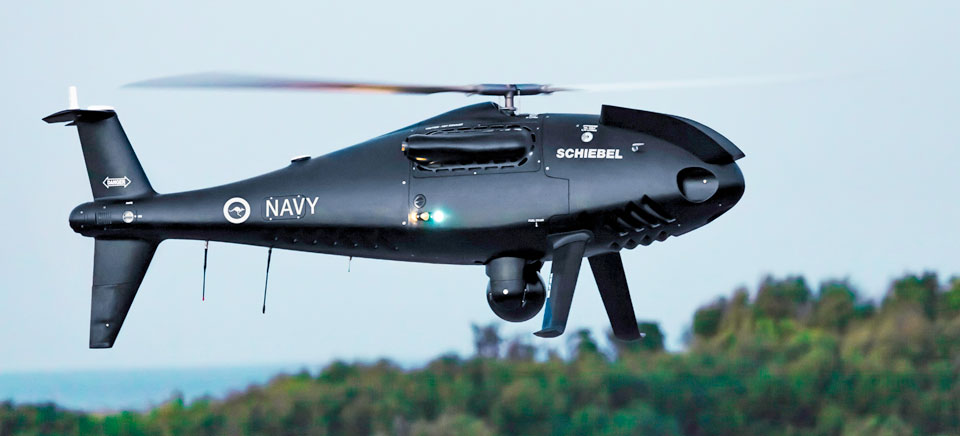 June 2019 - Shadow Defence Minister visits Air Affairs
Shadow Minister for Defence, Richard Marles and Labor candidate for Gilmore, Fiona Phillips visited the Shoalhaven Aviation Technology Park on Tuesday morning.

They were shown around the Air Affairs Australia facilities by CEO Chris Sievers.

While in town Shadow Minister Marles announced the  Labor Government will appoint a local procurement officer to make sure Nowra companies can compete for, and win, local defence contracts.

"Nowra will be the third place in Australia, after Townsville and Darwin, with a local procurement officer dedicated to understanding the local economy and Australian Defence Force needs and assisting local businesses in bidding for Australian Defence Force contracts," Mr Marles said.

"This will ultimately ensure that there will be more local jobs and an even greater economic benefit for the region associated with the defence presence here."

Air Affairs Australia (AAA) is a highly capable and innovative Aviation Operations and Engineering based company. Established in 1995 and 100% Australian owned, AAA is a leader in the provision of specialised airborne and engineering services in Australia and a number of overseas countries and employees 150 staff. The company has been providing training services to the Australian Defence Force for over 30 years and operates from new purpose facilities at the Albatross Aviation Technology Park, in Nowra.
Air Affairs CEO Chris Sievers, Shadow Defence Minister Richard Marles & Labor MP for Gilmore Fiona Phillips (photo John Ronan)
May 2019 - Phoenix Target Drone used for Army Firing at Woomera
April was a busy time for the Phoenix operational team who once again were deployed to Woomera in support of the Australian Army 16ALR for their annual live firing exercise.
During live firing operations the team completed multiple presentations resulting in 3 targets being successfully shot down. All surviving targets were recovered under parachute without damage.16ALR's Commanding Officer congratulated the Phoenix team and thanked them for their efforts which resulted in the Army meeting all of their training objectives.
This deployment also included the 200th Flight of the Phoenix UAT which is a significant milestone demonstrating the excellent reliability and commitment by the ADF to continue to utilise the Air Affairs target system.
The Phoenix drone is a clean configuration target and is not fitted with deployable towed targets, hence all weapon firing exercises are 'skin' shots, permitting full performance of the target envelope in respect of altitude, speed and manoeuvrability.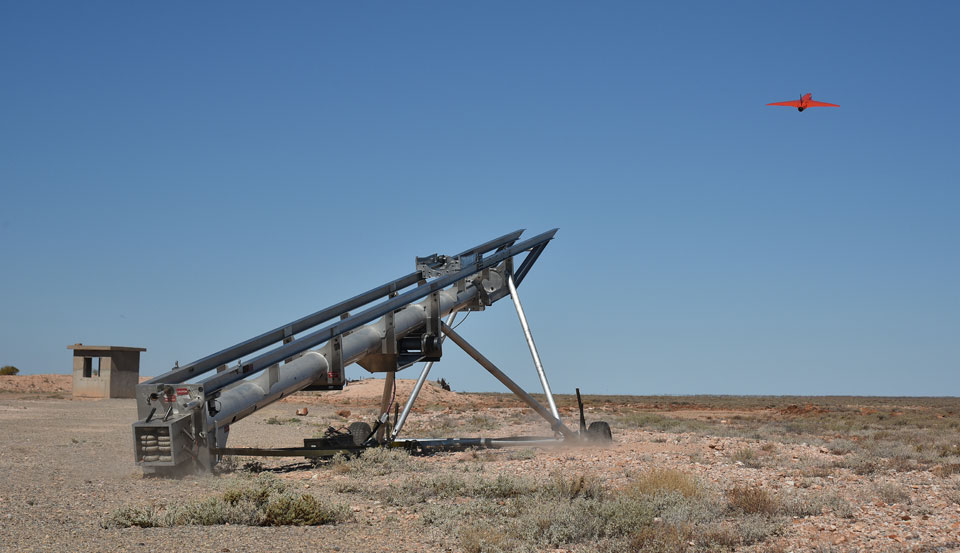 May 2019 - Air Affairs flying at Wings Over Illawarra
Air Affairs Australia will be Flying and exhibiting at this years Wings Over Illawarra Air show. The event will be held on Saturday May 4 and Sunday March 5.

Air Affairs will have a learjet on display fitted with special mission equipment. Staff will be available to show people the aircraft and equipment as well as discuss what Air Affairs do. Our aircraft will be located on the right as you pass through the entry gate, see the map below.
The company will also have 2 Learjet aircraft taking part in the flying display on both days. These aircraft will be flying in formation and are scheduled to fly at 1.45pm. This could change depending on the program running to time and weather conditions.

Opening hours are 9am to 5pm, Saturday May 4 and Sunday May 5

For more information click here to visit the Wings over Illawarra website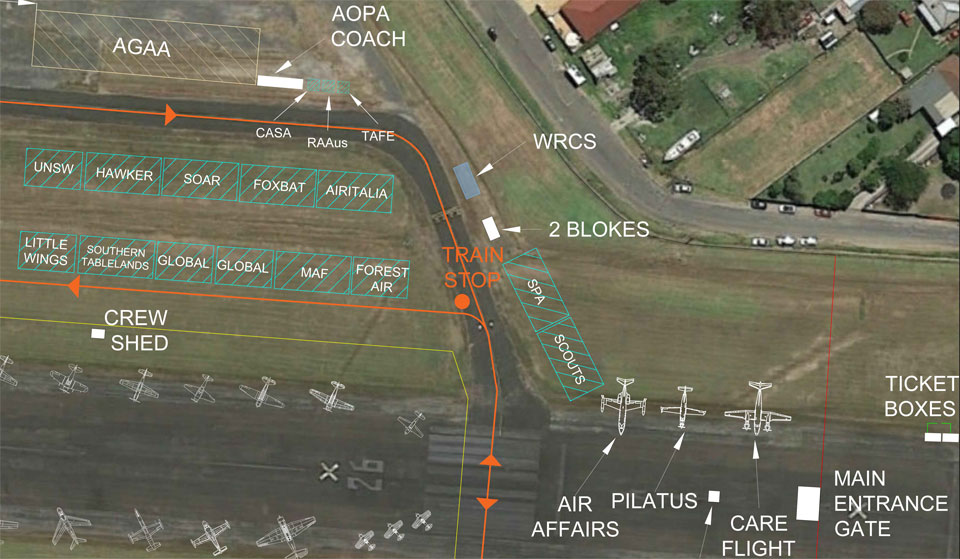 April 2019 - Air Affairs, CTSi & Varley Group announce Strategic Partnership
CTSi, Varley Group, and Air Affairs have announced a Strategic Partnership to upgrade the mission capabilities of Air Affairs' LearJets.  Currently, Air Affairs provides red air support and target towing services for the Australian Defence Force.  The enhancements will afford the Air Affairs flight crew unprecedented situational awareness during the exercises.
CTSi and Varley will design and install the avionics upgrade package that will display the position of other aircraft in the vicinity, so the pilots will be able engage with those aircraft more realistically.  The situational awareness will also dramatically increase the level of safety during the training scenarios.
"We at Air Affairs are now able provide a level of training for our customers that we've not been able to before," says Chris Sievers, CEO of Air Affairs.  "We will still provide a reliable, low-cost platform for the ADF, but now with a capability that will take training to a whole new level."
Tom Sanders, CEO of CTSi, says, "We are thrilled to be a member of this team, and bring our US-based avionics experience to bear for our key allies here in Australia."
"Varley Group has a long history of providing key capabilities to our warfighters, and we're excited to be able to continue that legacy," says Jeff Phillips, Managing Director of Varley Group.  "Our customers will rely on this Partnership for innovative airborne solutions for years to come."
With Air Affairs' operational expertise, Varley Group's technical skills, and CTSi's innovative engineering, the Partnership creates a world-class team in the air services arena around the globe.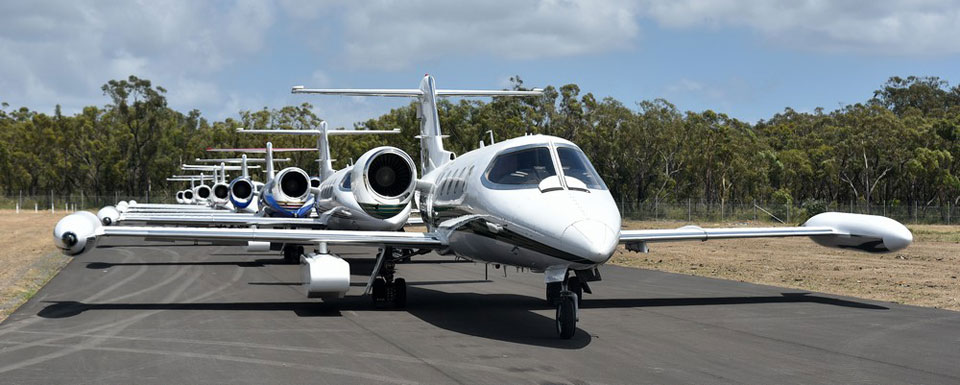 March 2019 - Air Affairs and PAL Aerospace Announce Strategic Partnership for the South Pacific Region
St. John's Newfoundland, Canada and Nowra, New South Wales, Australia – PAL Aerospace and Air Affairs Australia are pleased to announce the initiation of a strategic partnership between the two companies for the provision of special mission aircraft and support services within Australia and the South Pacific. The announcement follows a Memorandum of Understanding signed by the two
companies in 2018 to support the pursuit of special mission opportunities in maritime patrol and defence based activities in the region.

"We are excited to leverage our independent areas of expertise and exploit the synergies that exist between the two companies. Air Affairs Australia and PAL Aerospace share similar histories and have become leaders in our respective fields," said PAL CEO Brian Chafe. "We believe there is significant benefit to combining the knowledge and expertise we can now share in both the Northern and Southern
hemispheres."

Chris Sievers CEO of Air Affairs Australia said. "The teaming agreement between Air Affairs Australia and PAL Aerospace represents a significant addition to our capabilities in the region. Our collaboration with PAL Aerospace will further cement the presence of both organisations in Australia's evolving aviation special mission industry. The ability for Air Affairs Australia to drive technological innovation in Australian aviation is greatly enhanced by this arrangement.

"This agreement is testament to how PAL works to develop partnerships that grow beyond single contracts into lasting and mutually beneficial global relationships," said PAL Aerospace Senior Vice- President of Business Development John Turner. "Air Affairs are an extraordinary partner to have in the region and their commitment to the Australian aviation industry is unquestionable. The establishment of this partnership will facilitate resource sharing and knowledge transfer that will expand capabilities in the
region and benefit Australian industry."

"Air Affairs is pleased to announce our partnership with PAL Aerospace," said Dennis Hinds, manager of business development, for Air Affairs Australia. "This agreement represents a paradigm shift in the special mission industry in Australia and exemplifies the robust relationship between our two companies. This alliance will empower both organisations to seek out opportunities throughout Australia and the world. We look forwards to an enduring, mutually rewarding relationship with a truly world class aerospace company."

A combined PAL Aerospace and Air Affairs Australia offering facilitates the delivery of global in service support capacity and consolidates worldwide experience in the maintenance and operation of a variety of special mission aircraft and configurations. Both companies believe this cooperative ability to provide customers with world-class solutions from the factory to the airfield and beyond creates a tremendous 2 value proposition. PAL Aerospace and Air Affairs are looking forward to jointly pursuing a variety of new domestic and global commercial opportunities.

About PAL Aerospace

PAL Aerospace is an international aerospace and defence company with a focus on intelligence, surveillance, and reconnaissance (ISR) solutions. Recognized by governments and militaries for on time/on budget delivery, and high reliability rates, the company has grown globally. This record of accomplishment has led to operations in Canada, the Caribbean, and the Middle East. PAL Aerospace offers a single point of accountability for its programs and takes pride in being the trusted choice for clients worldwide.

About Air Affairs

Air Affairs Australia is an accomplished and highly competent aviation special mission organisation and is able to leverage its significant proven experience to deliver highly tailored, high reliability special mission solutions to its Defence and Government clients throughout Australia and the world. Coupled with our considerable aerospace design, manufacturing and engineering capability, Air Affairs Australia brings dependable, customer-centric products to the Australian aviation market.
March 2019 - Air Affairs at the 2019 Avalon International Airshow
Air Affairs Australia has just returned for exhibiting at this years Avalon International Air show. Air Affairs Australia displayed their Phoenix Jet target drone, teaming with the NSW Department of Industry on their stand.
The team reported a busy week with a lot of interest in their services and products highlighted by two media announcements. Australia's Red Bull Air Race pilot Matt Hall also dropped by the stand to catch up with the Air Affairs team.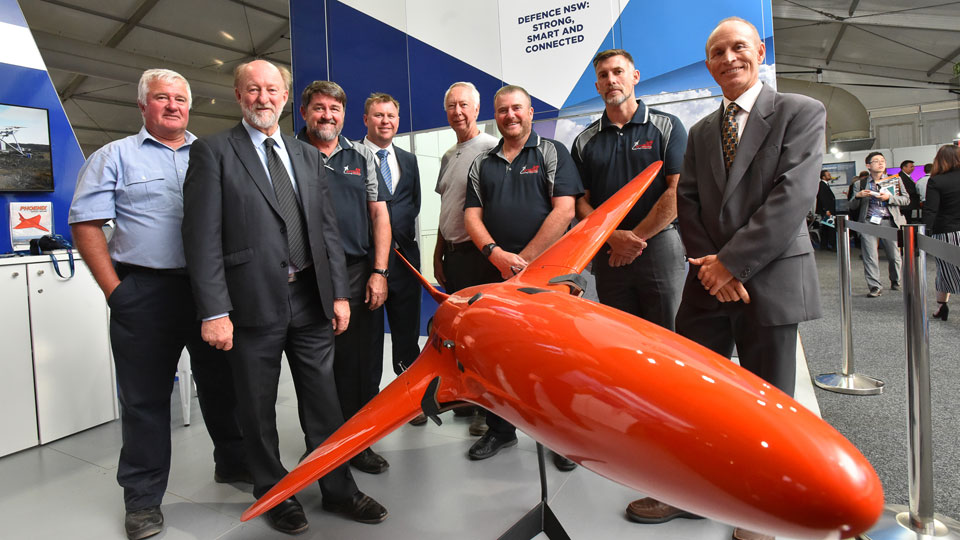 February 2019 - Air Affairs on Display at the 2019 Avalon International Airshow
Air Affairs Australia will be exhibiting at this years Avalon International Air show. The event will be held from Tuesday February 26 through to Sunday March 3. The Air Affairs stand will be located within the NSW Trade & Investment stand which is located in Hall 2 and the stand number is NSW 2G6.
In partnership with Kratos defense, a Firejet drone will also be on display at Runway Jericho as part of the Austrlaian Airforce display.

If you are visiting this event please come to NSW Trade & Investment stand or visit our outside display and meet the Air Affairs team. We will have company representatives on hand to discuss the products and services we provide.

Opening hours for trade visitors are Tuesday February 26 through to Thursday February 28 4, 09:00 – 17:00 , Friday March 1 09:00 – 12:00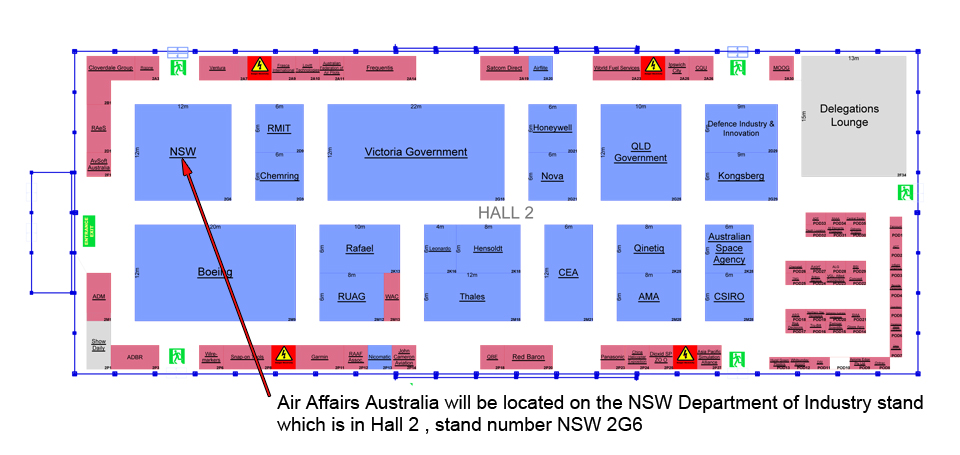 January 2019 -Multiple State Fire Scan Operations
During the Christmas / New Year holiday break, AAA Fire scanning aircraft provided continued operational support in bushfire intelligence gathering.
Between Christmas and New Year's Day, multiple aircraft were placed on emergency standby due to extreme fire conditions in Victoria, NSW and Sth Aust. Fortunately the service was not activated. However the bushfire situation changed at the end of the first week of 2019 with more extreme fire weather, leading to multiple emergency fires in NSW, Vic and Tasmania.

During the following week, 4 firescan aircraft conducted numerous flights mapping active fires in all 4 states. Combined with the east coast flight operations was the deployment of Firescan 124 (VH-LPJ) to Western Australia.

Air Affairs has been providing ASIR services in Australia since 1994. In recent years, the company committed to developing and further enhancing the ASIR capability, specifically for bushfire and other emergency operations. With focus on systems developed for fast, high altitude platforms, the service provided now uses multiple Learjets as primary response aircraft backed up by Kingair B200's.